The Department of Health and Environment said trans people who have changed their birth certificates can keep those documents, but new copies will revert to listing the sex assigned at birth.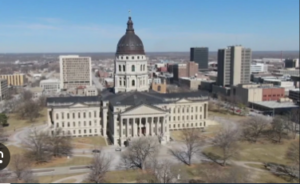 TOPEKA, Kan. — Kansas will no longer change transgender people's birth certificates to reflect their gender identities, the state health department said Friday, citing a new law that prevents the state from legally recognizing those identities.
The decision from the state Department of Health and Environment makes Kansas one of a handful of states that won't change transgender people's birth certificates. It already was among the few states that don't change the gender marker on transgender people's driver's licenses.
Those decisions reverse policies that Democratic Gov. Laura Kelly's administration set when she took office in 2019. They came in response to court filings by conservative Republican state Attorney General Kris Kobach to enforce the new state law. Enacted by the GOP-controlled Legislature over Kelly's veto, it took effect July 1 and defines male and female based only on the sex assigned to a person at birth.
"As I've said before, the state should not discriminate or encroach into Kansans' personal lives -– it's wrong, it's bad for business," Kelly said in a statement. "However, I am committed to following the law."
The new Kansas law was based on a proposal from several national anti-trans groups and was part of a wave of measures rolling back transgender rights in Republican-controlled statehouses across the U.S. Montana, Oklahoma and Tennessee also don't allow transgender residents to change their birth certificates, and Montana and Tennessee don't allow driver's licenses changes.