As Israel declared a 'state of war' on Saturday after Hamas fired 5,000 rockets at the country from Gaza, Israel Defence Minister, Yoav Gallant, stated that Hamas had "made a grave mistake" by launching the attack.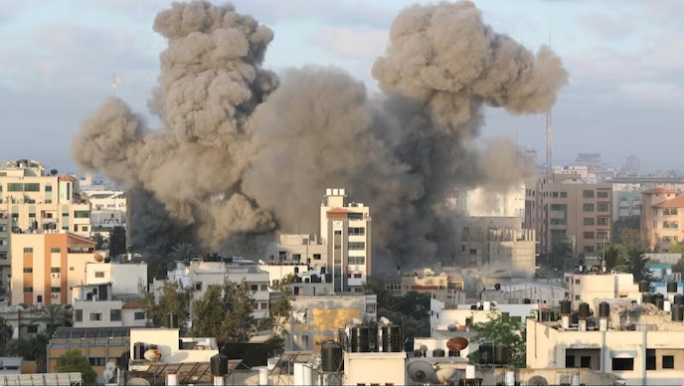 The Defence Minister Yoav Gallant said that the Palestinian militant group has started the war, and he asserted that "Israel will win.""The state of Israel will win this war," news agency AFP quoted Gallant, who chaired a security cabinet meeting at the Israeli military headquarters in Tel Aviv.
Israeli Prime Minister Benjamin Netanyahu also issued a video statement, asserting his country "will win" the war."We are at war, and we will win… Our enemy will pay a price the type of which it has never known," Netanyahu said in a video statement.
In a surprise attack, Hamas militants carried out an unprecedented assault against Israel, launching dozens of rockets early on Saturday. According to initial reports, an Israeli woman died in the attack.Subsequently, Israel declared a 'state of war' and has announced 'Operation Iron Swords' against Hamas militants. The Israel Air Force has launched an attack with dozens of fighter jets targeting the Palestinian militant outfit Hamas in the Gaza Strip in several locations.
As per the latest report in Israeli media, 40 people have been killed and about 740 wounded in Israel in the latest round of attack. At least two dozen of the injured are seriously or critically wounded, the report stated. According to unconfirmed reports, Hamas militants have also captured Israeli soldiers.